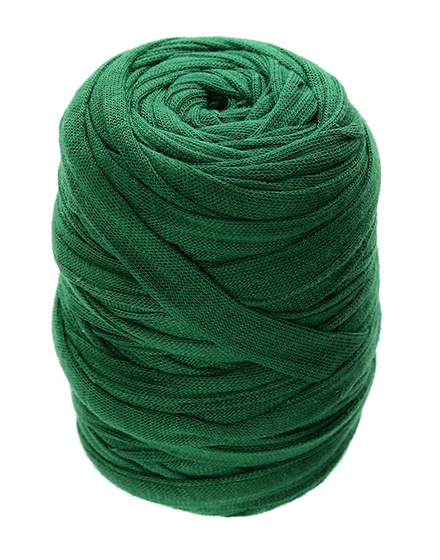 Bio Ball
Bio Ball is available exclusively from our professional garden partners.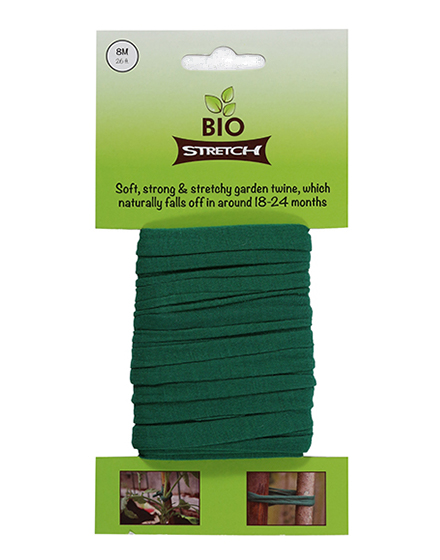 Bio 8M Card
New for 2019 following customer requests, we are now offering our great BioStretch product on a card, which easily hangs for maximum convenience.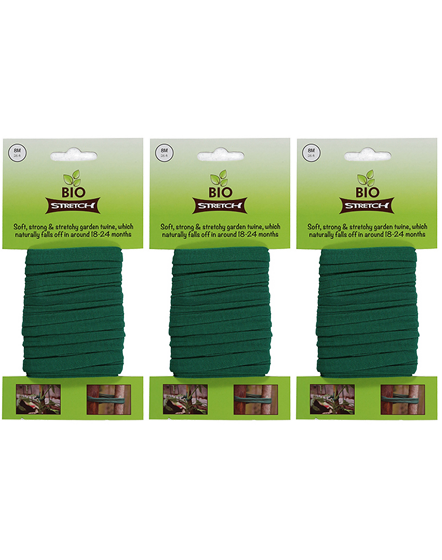 Bio 8M Card (3 Pack)
Once you have used our Biostretch you won't want to stop. The 3 pack edition is a great money saver for garden enthusiasts.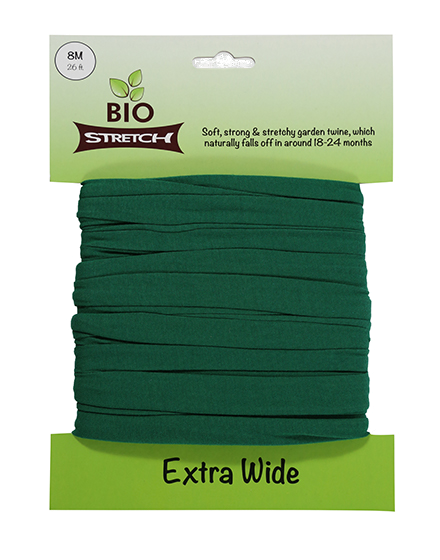 8M Extra Wide Card
Our brand new Extra Wide product, as requested by you, is perfect for larger plants and trees.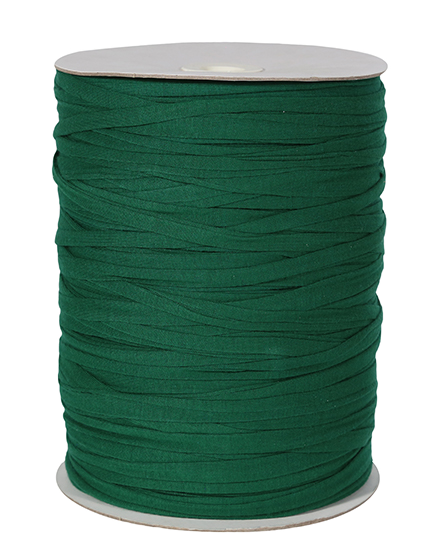 Bio 200M Roll
The 200M roll is the perfect money saving option for professional growers and garden designers.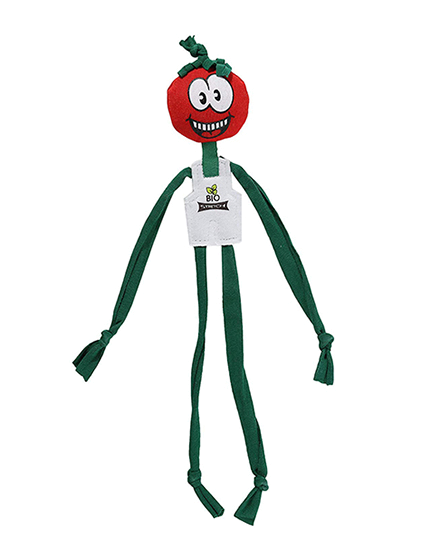 Bio Cyril
Cyril is our little BioStretch man and a great way of introducing your children into the world of gardening.